Check list for the client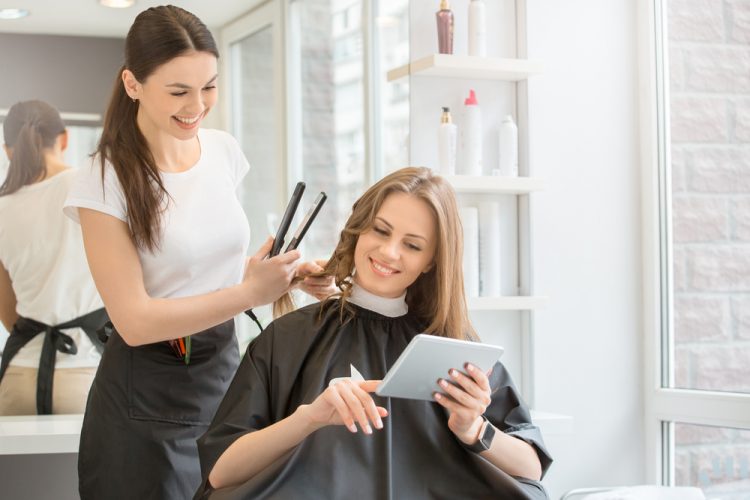 Everyone knows: the Customer is always right. Nevertheless, everyone knows that sometimes the Customer behaves wrong, even not knowing about it. He could offend someone nearby, of even the one who provides him or her services. That is why there are some stated and unstated rules every person should know. As we demand the best service, we have to respect the one who provides it, agree?
We tried to collect all the information concerning beauty etiquette. We do hope it will be helpful both for employees of beauty salons and for their Clients. Check the list below to make sure you are familiar with all the points discussed.
Cancellation of appointment
While some beauty salons welcome walk-ins, schedule of the others depends on appointments. There are some cases when the Client has to cancel the appointment due to some reasons. So if you are about to make an appointment, you have to know the right way to cancel it.
The thing you have to remember is that you can cancel the appointment no less than 24 hours before. If you inform about the cancellation later, or not inform at all, you can face a charge of 50% of your service. The best way to escape such situations is to ask the manager about the terms of cancellation when making an appointment.
Arriving late
Commonly people get to a salon on time. Still, it is better if you come 15-20 minutes early for your appointment. The same 15-20 minutes are usually given to you if you are getting late. Make sure you informed the front desk about it.
Tips
20% tip is usually recommended. Nevertheless, many people prefer to tip 30%.  If you want to thank technician for some spectacular work, you can tip as much as you wish. Tipping the owner is also welcomed. This warm gesture will show your appreciation for keeping the salon tidy and creating a welcoming atmosphere.
Outside tools
Beauty salons prefer to use their own tools because it is safer for you. Still, you can bring your own tools if your technician agrees to use them. Just make sure your tools are properly sanitized.
Food and beverage
Usually, bringing drinks and food is ok. Just make sure that the smell of your food will not offend other clients or employees.
Cell phones
In general, beauty salons do not have cell phone policies. Still, if you do not want to offend someone, you have to follow some rules. Many technicians prefer conversations to be limited to emergency calls. Texting is not welcomed but still allowed. Everyone understands that modern life needs us to be online 24 hours a day. Just be respectful.
Complaints
If you are not satisfied with the quality of service provided, you should tell about it. First, inform your technician about the problem. If the technician fails to match for you, inform the front desk about it. The administrative team will try to do their best to satisfy your requirements. Just remember there is no need in making a scene.
Expectations
Try to bring visual images of what you expect to get on the same page with your technician. Sometimes people just cannot find proper words to describe their expectations.
As you can see, the list above is not hard to follow. Keep these rules in your mind and enjoy your experience of visiting beauty salons. Treat people with respect and you will be pampered!