Tips and tricks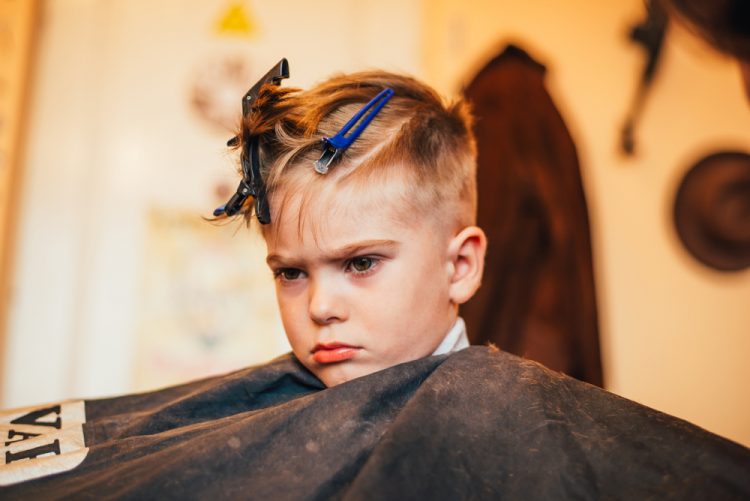 If you are good at what you are doing for your living, you may use some tips and tricks invented by you during your working experience. As you may guess, nearly every professional uses some tricks to make the working process more comfortable. Hair stylists are not the exception. You might have noticed it or might have not, but they use them every day! So what are the main tips and tricks we should know?
Communication
If you believe that phrases like "Do whatever you want" will help you to find a common language with a stylist, you are totally wrong. As a rule, when a Client tries to tell you that he or she is easy to work with, it means the exactly the opposite. That is why it is always better to take pictures of the desired hairstyle with you; it will be helpful both for you and your hairdresser. The same concerns Clients who want their previous haircut. Take pictures. Remember: you represent the stylist's work, so s/he will try to make it perfect!
Kids
We often can hear the complaints about a cost of a child's haircut. If you think that children are the best Clients to deal with, you are making a mistake. Children don't want to sit still. They can kick you or even bite you. Do you still think the price is too high?
One more issue to discuss is lice infestation. Please, don't bring your children to make a haircut in a salon if you know they are infected with head lice. You have to visit a doctor first.
Pets
There are a lot of people who take their pets to the salon. Some stylists allow doing so. Just remember that taking your pet with you is ok as long as you can control it. If your dog barks and disturbs the working process, you will be asked to leave.
Expectations
Try to remember one thing: if you want to look like Rihanna, a stylist can give you Rihanna's cut, but not Rihanna's face. The same we can say about Rihanna's hair color that suits her the best, but it does not mean it will suit you. Furthermore, if you have a thing, dried, damaged hair dyed black and want to change it to blonde, do not expect miracles from your stylist.
Most Clients hates the word bleach. Still, if you want to make the tone of your hair lighter, a stylist will use it whether you like it or not.
Services
Let the stylists do their job. They know exactly how to do it best. Don't say that trim is just a trim; it requires a lot of practice. In general, if you ask someone to do something to you, you have to respect their work. It's the key and, at the same time, the most violated rule today. Also, don't try to attempt hairstylist-speak, it is not your obligation. If you do not know what graduation means, it is ok; you do not have to.
Complaints
Don't be shy to tell the stylist if you love the way s/he works. It means a lot. Hairdressers try to make best for you, so if you feel happy about it, you are very welcome to say it out loud. If you have some complaints, try to resolve them with your stylist first. You'll be able to visit front desk or the owner later. A good rule of thumb is that telling the stylist about your worries or complaints helps in resolving the situation.
Tips
Many people think that there is no need for tips. Yes, hairdressers charge you for the work they do. But tip is a significant portion of stylist's pay. Salon owners appreciate tips as well. Make sure your tip is from 20% to 30%.
Discounts
If you're looking for a discount, you can check groupons. It's the best method to find the best  price. Some salons provide discounts if you get a cut and a color together.
We do hope this article is helpful and will allow you to get the best service Keep in mind the main rule: be respectful. It is all you need to get the best service. Good luck!