To cut or not to cut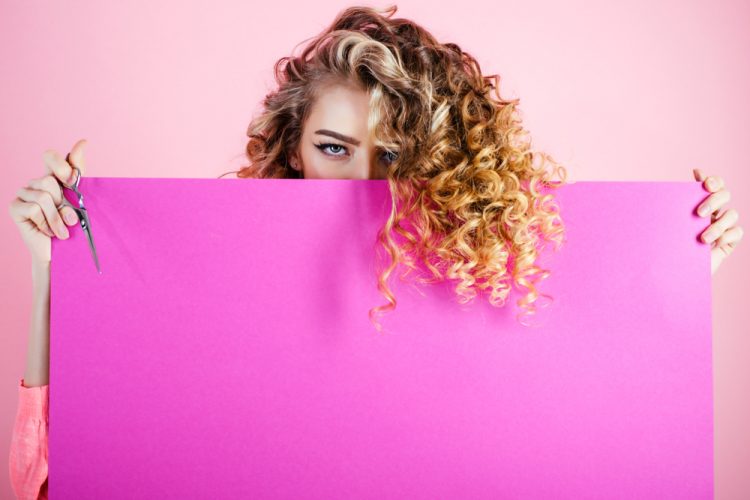 It is commonly believed that we have to cut our hair every six to eight weeks. If you ask a woman how often she needs a haircut, she will probably tell you the same. But what if it is not so? Sometimes we can wait till our ends get so dry that we can not disguise them with hair oil. Every hairdresser will tell you that you should not wait for so long!
Unfortunately, there is no definite answer for everyone on how often do we need to cut hair. The period we have to wait until going to hairstylist depends on our hair structure, length, and a haircut.  Some rules will help to understand when you need a haircut. Read them carefully, and your hair will look beautiful all the time.
Your hair is tight and curly
You have to cut your hair each 12 weeks. The hardest thing to do is to add some length if needed. But if you ask your hairdresser to remove less than a quarter of an inch, you will have all chances to wear a long haircut in future.
Your hair is virgin
If you are one of those rare people who has never colored hair and your hair is not damaged by daily hot-tool usage, you can cut your hair every 12 weeks.
Your hair is long, curly or straight
As long hairstyles do not require frequent visits to a hairstylist, you can cut them every 8 or 12 weeks. 12 weeks is best for those who cares about its health: minimizes the usage of hot tools and keeps hair hydrated.
You have curls of medium size
You have to visit a hairdresser every 12 weeks if you moisturize your hair well. If you have a long medium size curls and thick hair, it is better to cut them bi-monthly.
You have a long layered hairstyle
You can wait from 6 to 8 weeks before making a haircut. It will help to maintain the face-framing locks in the right place and will allow adding some length.
You have a heavily layered hairstyle
If you want to keep your haircut fresh, you have to refresh it every 6 weeks. Layers look good until this moment.
You have a curly or straight thin hair
You have to cut your hair every 6 weeks. Remember, thin hair requires constant reshaping if you want your hairstyle to look good.
You have bangs
You have to refresh your bangs every two weeks. It will help to make them look tight.
You have a damaged hair
If your hair is damaged, 4 weeks is enough to wait for a haircut.
You have a classic bob
If your bob is classic with no layers, you have to refresh it every 6 weeks.
You have a short hairstyle
The biggest problem with short haircuts is that the growth dilutes the shape. That is why you have to visit your stylist once a month to make sure your hair is perfect.
Remember, the best thing you can do for your hair is to treat them like you treat your face. Don't forget to moisturize and try to avoid the usage of hot tools. It will help to keep your hair healthy. And the healthy hair is the best hair!
More: